Hello to you and a very merry Christmas! I'm sure that it was summer five minutes ago so I'm not coping well with the fact that in two days, 2014 will be gone forever. It's been a great year in many ways, and as we all know the best way to look back is by looking back at books!
This is a linkup hosted by Jamie @ The Perpetual Page-Turner, the existence of which I found via Cait @ Paper Fury. It contains many delicious questions which I shall address hencewith!
Number of books you read:
50. 50/50 for my Goodreads challenge.
Number of re-reads:
~ Harry Potter numbers 2-7 (I read them last Christmas holidays, so the first one was technically still in 2013 and therefore does not count).
~ Coram Boy by Jamila Gavin. I love that book.
~ The Hobbit by JRR Tolkien. I read it years ago but reread it as a prequel to LotR, at a friend's insistence.
~ I also read Anne of Green Gables numbers 1-3, which I'd had read to me when I was younger, but that doesn't really count does it?
Genre you read the most from:
Classics, which, according to the beautiful pie chart I made but am unable to upload (curse, you internet), made up 28.3% of my reading.
1. Best book you read in 2014?
That, you know, is a horrible question. I can't. And I won't.
12 books. One for each month, right??
Mentions must also go to: Rose Under Fire by Elizabeth Wein, The Shadow of the Wind by Carlos Ruiz Zafon, The Great Gatsby by F Scott Fitzgerald and Georgia Nicolson books 4-6 (the ones I read this year). Also bear in mind that by A Game of Thrones I also mean A Clash of Kings and A Storm of Swords: Steel and Snow, and by Anne of Green Gables I also mean Anne of Avonlea and Anne of the Island, and by The Lord of the Rings I also mean The Hobbit.

(Totally not cheating.)
Oh, and Harry Potter of course, but those were rereads. They'd blow everything else out of the water.
2. Book you were excited about & thought you were going to love more but didn't?
This book wasn't bad, but I had such high hopes after How I Live Now (one of my favourite books of ever) and it really failed to meet them. Full review here.
3. Most surprising (in a good way or bad way) book you read in 2014?

Good surprise:
This book was totally and not at all what I was expecting. But I loved it! Review here.
Bad surprise:
I almost put this as my answer to Q2 because I was really excited about it. I feel terrible for saying this, but what surprised me most was how bad the writing was. It seemed like Paolini had no editor and no concept of the beauty of sparse adverbs. Review here.
4. Book you "pushed" the most people to read (and they did) in 2014?
I'm not sure, but I just read this post from Marian @ Ivory Clouds who says she wants to read Anne of Green Gables and Department 19 based on my recommendation ... others have said the same thing about Anne, too. Tell me: are there any books I've made you want to read?
5. Best series you started in 2014? Best sequel of 2014? Best series ender of 2014?
Best series is without a doubt:
I am 100% head over heels in love with this series. I'm reading the third one right now. Its scope is spectacular; stunning plot; very well written; superb characters; a breadth of imagination that is close to unrivalled in everything I've read.
Best sequel goes to The Dream Thieves, which was beautiful and nerve-racking and fantastic. Review here. I must also mention Department 19: Zero Hour; I was going to give it joint place for this question, but I'm going to talk about it further down.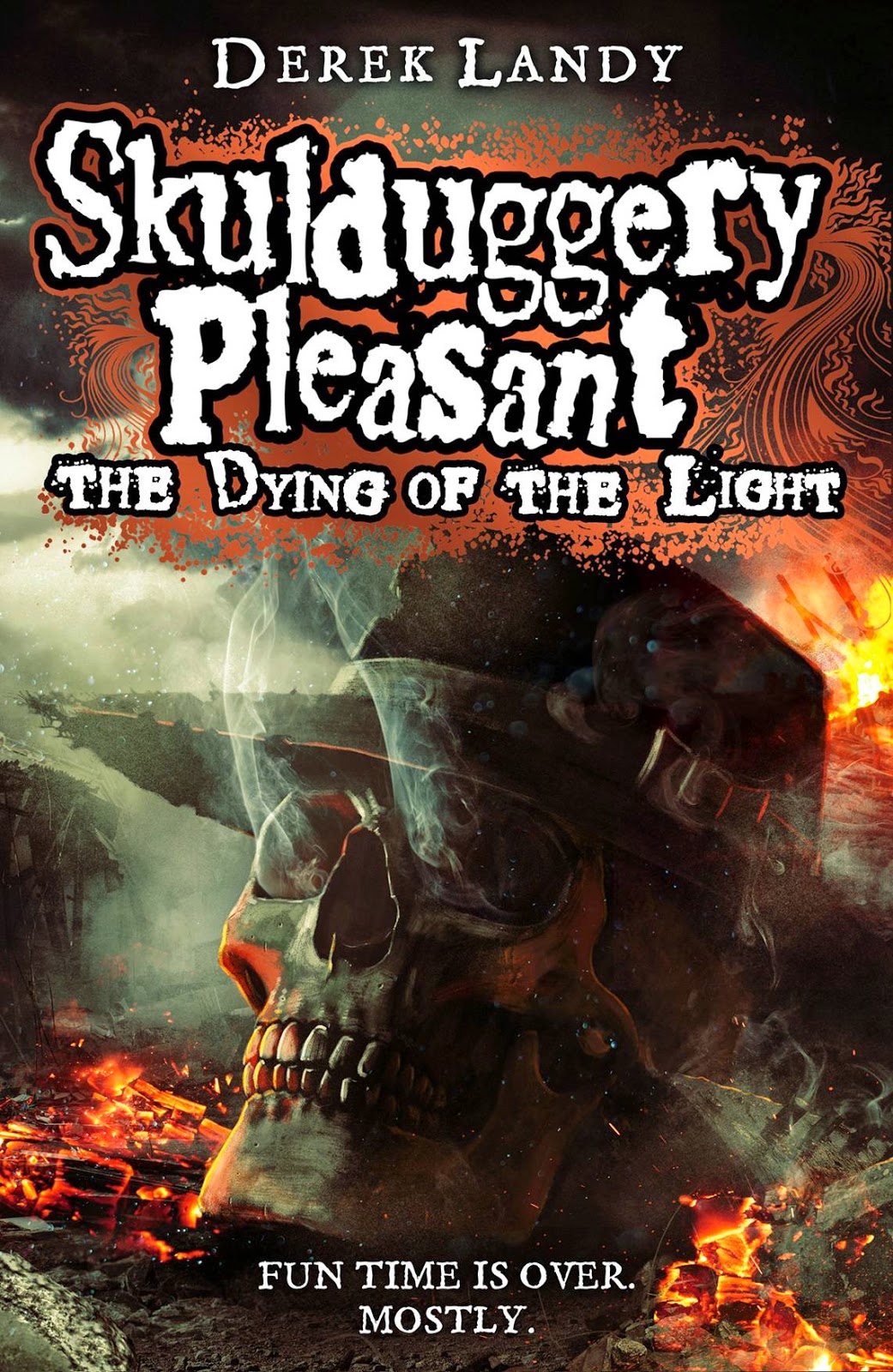 Best series ender. Wow. OK. Skulduggery. Words. Words ... no words. Review here.
6. Favorite new author you discovered in 2014?
Hmm. Does this mean a new author as in one who made their debut in 2014? I did not read anyone under that category. But new to me this year who I will no doubt read many more books from (and who, ironically, are all well-established and in two out of three cases long dead):
~ Charles Dickens
~ George Eliot
~ George RR Martin


7. Best book from a genre you don't typically read/was out of your comfort zone?
I don't typically read guides to grammar (you could say: I've never read one before and I doubt I will do again), but this was highly enjoyable! Review
here
.
8. Most action-packed/thrilling/unputdownable book of the year?
~heavy breathing~ I am a little obsessed with this series and this fourth book was the most high-powered pageturner yet. Wow, wow, wow. Review coming soon.
Also Skulduggery book 9. I'm trying not to answer every question with Skulduggery Pleasant though.
9. Book you read in 2014 that you are most likely to re-read next year?
Frankly? None. I reread a lot, but never the same book twice in two years.


10. Favorite cover of a book you read in 2014?
My gorgeous leatherbound Barnes and Noble edition of Sense and Sensibility // I love the graphic of Picture Me Gone // I love the retro kitsch of this 1970s edition of LotR
11. Most memorable character of 2014?
Skulduggery. Obviously. And Anne Shirley. They're pretty much my two favourite characters, male and female.


13. Most thought-provoking/life-changing book of 2014?
Without a doubt. This memoir showed me Mao's China when I'd had no idea of it before and affected me very deeply. I think this should be mandatory reading for everyone. Full review here.
14. Book you can't believe you waited UNTIL 2014 to finally read?


How did a self-proclaimed fantasy fan go so long without this book? How did I not see the gaping Lord of the Rings shaped hole in my life? I absolutely loved it. That is all.
15. Favorite passage/quote from a book you read in 2014?
The only rub was, Blue was another troubling thing. She was like Gansey in that she wanted him to explain himself. What do you want, Adam? What do you need, Adam? Want and need were words that got eaten smaller and smaller: freedom, autonomy, a perennial bank balance, a stainless-steel condo in a dustless city, a silky black car, to make out with Blue, eight hours of sleep, a mobile phone, a bed, to kiss Blue just once, a blister-less heel, bacon for breakfast, to hold Blue's hand, one hour of sleep, toilet paper, deodorant, a soda, a minute to close his eyes.
What do you want, Adam?
To feel awake when my eyes are open.
~ The Dream Thieves by Maggie Stiefvater
16. Shortest & longest book you read in 2014?
A baby 90-page novella.
Counting the three books as one, this was over 1000 pages.
17. Book that shocked you the most? (Because of a plot twist, character death, left you hanging with your mouth wide open, etc.)
Skulduggery Pleasant: The Dying of the Light left me absolutely reeling. So did all the A Song of Ice and Fire books I read, and Department 19: Zero Hour. I did not see any of those plot twists coming!
(Apart from the ending of A Game of Thrones but only because of a spoiler from my English teacher. Thanks, Miss B.)
18. OTP OF THE YEAR (you will go down with this ship!)
ANNE/GILBERT EXCUSE ME WHILST I ASDFLKJGLKSH;;;;
19. Favorite non-romantic relationship of the year
[source -- I do not own this fanart and did not draw it]
"I'm trying not to answer every question with Skulduggery Pleasant" -- hmm clearly not. Skulduggery and Valkyrie (mainly Skulduggery. Let's not lie here. He is my absolute fave). Honourable mentions must go also to Jamie and Matt from Department 19; Anne and Diana from Anne of Green Gables; and the Raven Boys.
20. Favorite book you read in 2014 from an author you've read previously?
Previously read: Georgia Nicolson books 1-3 by Louise Rennison; Pride and Prejudice and Emma by Jane Austen; The Raven Boys by Maggie Stiefvater; Code Name Verity by Elizabeth Wein; Skulduggery Pleasant books 1-8 by Derek Landy; Deparment 19 books 1-3 by Will Hill.
21. Best book you read in 2014 that you read based SOLELY on a recommendation from somebody else/peer pressure:
I read this solely because Kirthi Rao said I had to (and fangirled, often, in all caps, about it).
22. Newest fictional crush from a book you read in 2014?
Gilbert Blythe from the Anne of Green Gables series, and Valentin Rusmanov from Department 19. These two are polar opposites.


23. Best 2014 debut you read?
I didn't. My TBR list is so long that by the time I get to things they're rarely debuts anymore!


24. Best worldbuilding/most vivid setting you read this year?
The scope of GRRM's world is absolutely stunning. He's created a heap of countries, all with their own customs and cultures. The maps at the beginning of the books are amazing. The depth of religion and tradition seems so real. I am bowled over.
25. Book that put a smile on your face/was the most FUN to read?
Always make me laugh out loud. These are numbers 4-6, the 3 I read this year.
26. Book that made you cry or nearly cry in 2014?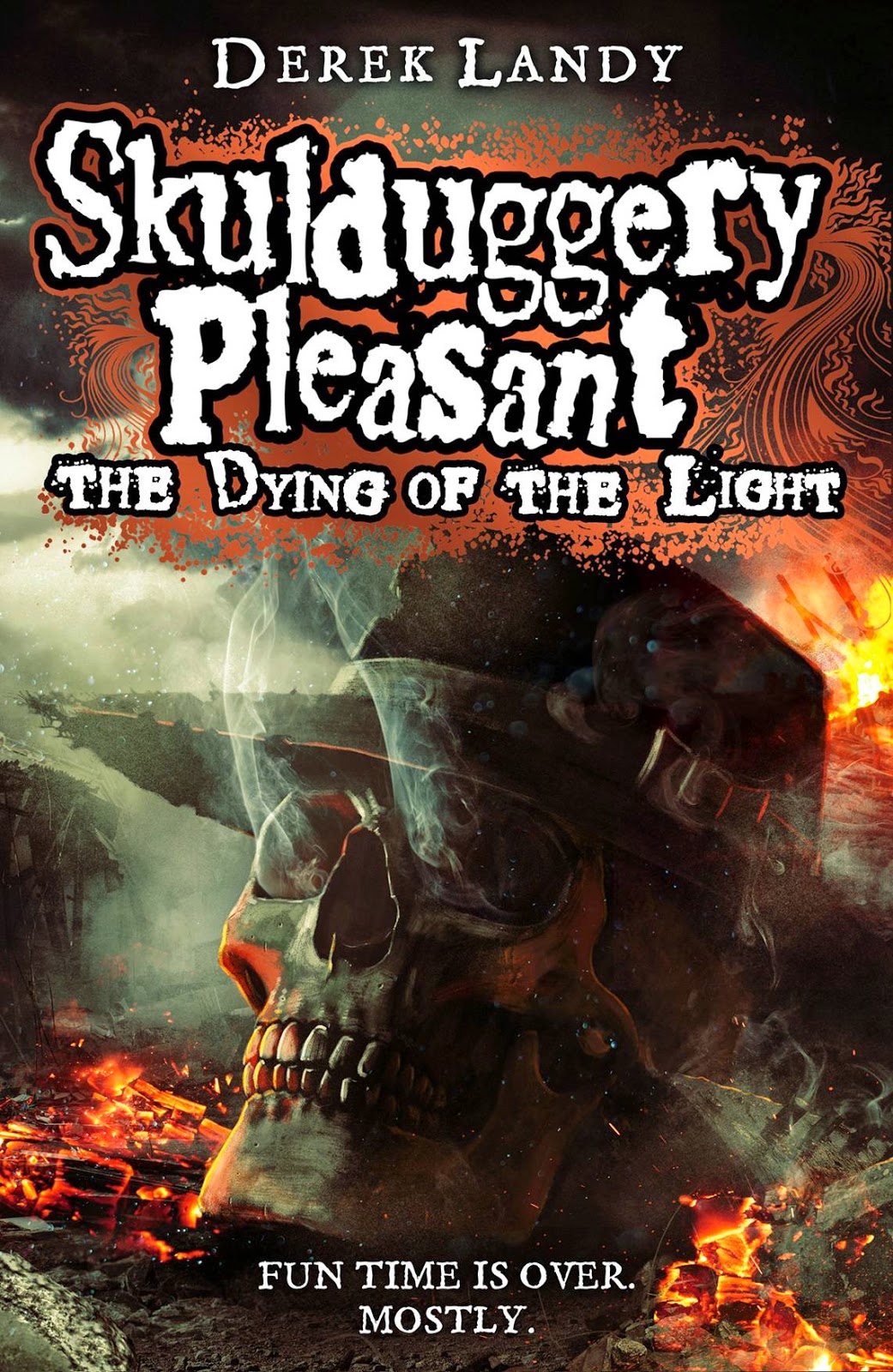 I sobbed. And I do not sob. Ever. (I talked about this here, and mentioned that before this I'd only cried at one book in my life.)
27. Hidden gem of the year?
I adored this book. I seriously did. It was beautiful and compelling. Review here.
29. Most unique book you read in 2014?


30. Book that made you the most mad (doesn't necessarily mean you didn't like it)?
Less mad than just hopelessly confused by my feelings. And stressed. And paranoid. And overwhelmed. And exhausted.
And I love them.
1. One book you didn't get to in 2014 but will be your number 1 priority in 2015?
How've I not got round to this yet?? I'm about to start it this very night (and yes, I know it's still 2014. Shoot me).
Also on the priority list:

2. Book you are most anticipating for 2015 (non-debut)? // 3. 2015 debut you are most anticipating?
I'm not sure ... I literally never have any idea what books are coming out. Especially debuts.
4. Series ending/a sequel you are most anticipating in 2015?
Department 19 book 5!!! It's called Darkest Night, and it's coming out in June. I'm excited already.


5. One thing you hope to accomplish or do in your reading/blogging life in 2015?
I am going to participate in the Goodreads challenge again, and once again I will set my goal as 50 books (the exact number I read in 2014).


6. A 2015 release you've already read & recommend to everyone:
Nope. I'm not loved enough to be sent ARCs. (Hint to publishers: send me ARCs!) Though actually I'm not sure if I'd want to. It would be reading to a deadline all the time. And what if they weren't good??

So, that is that! A very long post. A lot of questions. If you soldiered through it, I salute you.

Now, let's play a fun round of you-answer-the-questions-I-give-you-in-the-comments, shall we?

1. Best books you read in 2014?
2. Favourite cover?
3. Most memorable character?
4. How many rereads?
5. Most beautifully written?
6. Most thought-provoking/life-changing?
7. 2015 release you're most excited for?

And if you've participated in this link-up, or any kind of 2014-book-wrap-up, do tell! And link me up! For now, a very Happy New Year. I'm off to read Blue Lily, Lily Blue!

Emily x