Sometimes these things result in book tokens.
Always I buy pretty books.
June 2016 // check that colour scheme! Books know how to take a good picture, I'm just saying.
This was a cracking book. I did not agree with everything she said -- namely, that a writer needs to have a mind "incandescent, unimpeded" by their problems, "with no desire to protest, to preach, to proclaim an injury, to pay off a score, to make the world the witness of some hardship or grievance", and that's why history produced so few great female writers, because women were generally so oppressed. Whereas, surely, it is protest and pain that makes good writing? Suffering that makes art? A desire to speak about what is important to you?
In spite of this, my big problem, it was a hugely interesting book. You know -- because I never stop going on about it -- how obsessed I am with having a room of one's own.
(I chat fully about that here, in the bit called #Write-spiration.)
Me: Metafiction?!

Me: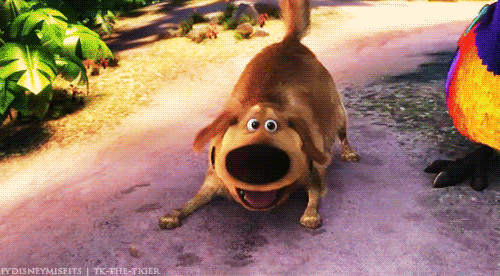 I've not read this one yet, but I'm proper excited.
(Though reading plays is quite hard. In October I DNF'd a book for the first time in living memory, because it was a play and I was struggling to visualise it. So we shall see.)
On The Beach At Night Alone by Walt Whitman // I wasn't a massive fan. But would read Whitman again.

"On the beach at night alone,
As the old mother sways her to and fro singing her husky song,
As I watch the bright stars shining, I think a thought of the clef of the universes and of the future."

Letters to a Young Poet by Rainer Maria Rilke // I HAVE A FUN STORY ABOUT THIS ONE!
(At least, I think it's a fun story. Stop rolling your eyes. You don't have to read my blog.)
Once upon a long time ago, I had a tumblr, and in my brief forays on that website I found and loved this:
It lived in my heart -- the questions themselves, the very foreign tongue, the slightly messy underlining -- and then I stopped using my tumblr, but then, months later, what should pop up on Pinterest but the same image? And where had that person Pinned it from? My old redundant tumblr! And I smiled gleefully and Pinned it (and even now, only the two of us on the whole of Pinterest have it saved), and then I realised that the author of these lines, Rainer Maria Rilke -- whose name, when I first fell in love with them, I did not know -- was the Rilke from Wolves of Mercy Falls series by Maggie Stiefvater, whom Sam loves. The Wolves of Mercy Falls series / Sam / Rilke which I had been loving independently of this image, because I'd never made the connection!
And that is what we call book serendipity. And when I bought this book, what else did I buy, if not ...
Sinner by Maggie Stiefvater!

So you see, everything is connected.

HOW CAN WE SAY HOW MUCH I LOVE THIS BOOK/AUTHOR/SERIES? Sinner was an absolute triumph, the perfect culmination for the wonderful Wolves of Mercy Falls. Click here for ALL MY FEELINGS.
Because Fitzgerald. I'm yet to read this. Did you know "tender is the night" comes from a poem by Keats? I was reading Keats last year and come across it and spent a while pointing at the book and grinning. Other book titles from Romantic poets -- putting me in a similar pointing/grinning position -- include

"not a drop to drink",

"under the greenwood tree"

and

"alone on a wide, wide sea."

(Also, how pretty

is this book? I would never really buy a hardback firsthand,

unless

I had book tokens. Look at it. SHINY.)
If anyone tells you it's not beneficial to put your books in trees and photograph them ... ignore them. They have not your interests at heart.*
*If you read this and said, "Hamilton reference!" ... I like you. You can stay.

I thought I'd end this post with my fave. Tales from Ovid was properly great, and River was absolutely wonderful, one of my favourite books this year.

~***~
What is your most recent bookish purchase? What's been your favourite book of the year? (Now it is nearly over: it's legit snowing where I am.) And do you have any stories of bookish serendipity?
"So we stood, alive in the river of light
Among the creatures of light, creatures of light."
~ Ted Hughes, That Morning