... to post? To read the blogs you follow?
I'm sorry, I'm sorry, I'm sorry, but life, you know?
"What life?" I hear you snarkily reply. WELL ...
~ I saw Ed Sheeran. That's right. That singer-songwriter who I may or may not be completely in love with and actually love far more than the majority of real people in my life? I saw him in concert.
"Well, Emily, and was it the best night of your life and did you fangirl and scream and sway and just die inwardly multiple times?"
Why yes, followers, it was, and I did.
When he started playing this one .... oh my. Oh my oh my oh my.
~ I went on a weekend to Loch Lomond with some friends!
Britain is an incredibly beautiful place. I am so proud of my nationality and so glad to live somewhere with places like this. Seriously. Where else could anyone rather be?
~ On this weekend away, we studied Jonah.
And the Lord said, "You pity the plant, for which you did not labor, nor did you make it grow, which came into being in a night and perished in a night. And should not I pity Nineveh, that great city, in which there are more than 120,000 persons who do not know their right hand from their left, and also much cattle?" Jonah 4 v 10-11
For me, such an affecting passage. It was an amazing weekend of teaching; I am very blessed with youth leaders who spoke on the four chapters over four seminars.
~ I also dressed up as Jack Sparrow. It was exciting. I had a sword, and my hair was in 21 plaits. (Not 2. Not 12. 21.)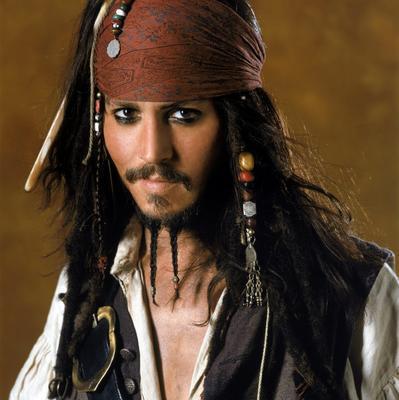 I don't have a picture, but I looked so much like this you could barely tell the difference ..... ;)
(What do you mean, you see through my ruse to post Johnny Depp at everyone possible opportunity? Nothing of the sort!)
Apart from that, I've been doing school. Macbeth essays. Maths. Spanish. Latin. History. Art. All that jazz. That's really why I've been out of the blogosphere for a little bit.
Now it is time for October's roundup.
Quickfire -- a Liebster Award from Amy, and a Sunshine Award plus a Very Inspiring Blogger Award from Seana. Thanks, gals!
Let's Talk About BOOKS ... -- I received the Book Life Tag and the Book Cake Tag from Lauren @ Always Me. In short: I talked a lot about books.
This Month's Hearts.
~ Ed Sheeran. We already talked about this one. Give me a minute.
~ Skulduggery Pleasant book 9. I can't talk about this or I'll break into cap locks. Post on its way.
~ Singapore! I had an amazing trip with my mum to meet Arthur, my nephew, in this incredible Asian metropolis. Definitely a post in a pipeline about that one!
~ I wrote some of my novel .... not a lot, though. It wouldn't win any prizes. But I wrote it, anyway, and that's what counts. I just need to keep going (and stop wasting my life on the Internet, you feel me?).
~ I had a reunion with friends from summer. Exciting.
~ I had my first foray into Dickens, with A Tale of Two Cities. It was fantastic. More on that at another point.
~ Anne of the Island by LM Montgomery! This book made me very, very happy.
~ Music-wise: aside from Ed, I've been loving Radiohead (I'm always loving Radiohead).
Possibly the most depressing song ever.
Also revisiting some old Jake Bugg.
~ Ooh, and I'm going to see the Punch Brothers! :D
Posts I've Loved
This is a pathetically small list this month. Normally I add posts to this draft throughout the month and then do a sweep to add in things I've missed, but right now I quite want to go to bed so no sweep today. Here is my pitiful offering:
The 20 Things You Might Not Know About Me tag has been going round - my favourites have been
this one
and
this one
.
Treskie @ Occasional Randomness did the Liebster award (share the award-love!).

She also taught us some German.
Book of the Month
You know I can't talk about this.
That's been my October! Speak to me: have you done a round-up post? Link me up! What's the best book you read last month? What concerts have you been to see recently/who are you excited to see? Tell me ALL the things!
I shall hopefully be back on consistent posting soon.

(Fun fact: I just mistyped 'back' as 'book'. This is an accurate summary of my life.)